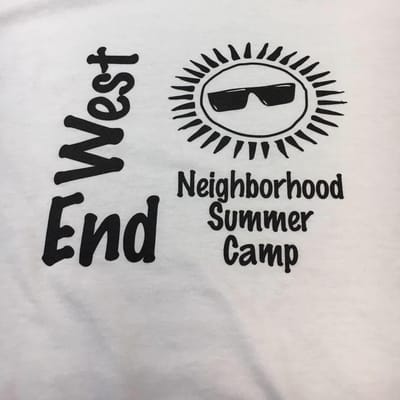 Seventy-five percent of the proceeds from the 2018 Belleville West End 5K will go to support the West End Summer Camp. Here is the story of this incredible program:

A group of teachers created the Harmony Community Neighborhood Association at Harmony-Emge School District to combat summer learning loss. Most students lose about two months of grade-level equivalence in math and reading during the summer. By the end of fifth grade, disadvantaged children are nearly three grade-level equivalents behind their more affluent peers in reading, and low-income students generally have limited exposure to enrichment activities.

In 2014, the Belleville West End Summer Camp, led by the Harmony Community Association, was formed to serve students who qualify for free and reduced-price lunch. Teachers volunteered two weeks to work with students.
The camp, which now includes Signal Hill School District and has expanded to eight weeks, provides children with access to meals and with opportunities to sustain skills gained in reading and math during the school year. It also promotes character education and provides a safe and enriching environment during the summer.
Although the family cost for each student is $50 for eight weeks, the actual cost for one child is $567. The entire camp cost for seventy-five students is sponsored by community members and area businesses.

"The West End Camp is a collaborative project combining teachers, volunteers, volunteer organizations, other school districts, and community members to meet the needs of students and their families," Superintendent Pam Leonard said. "Through this effort, programs have been created to stimulate creative learning and enriching experiences and build meaningful relationships in our students."